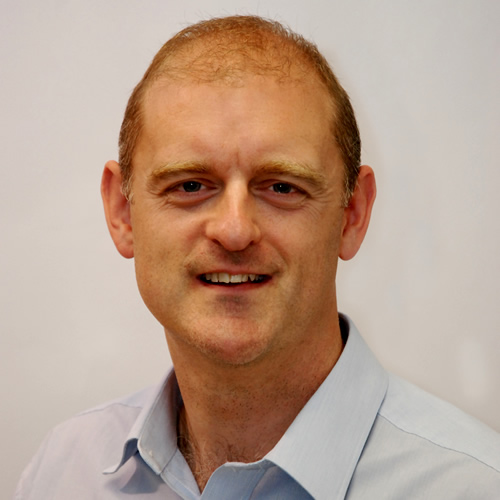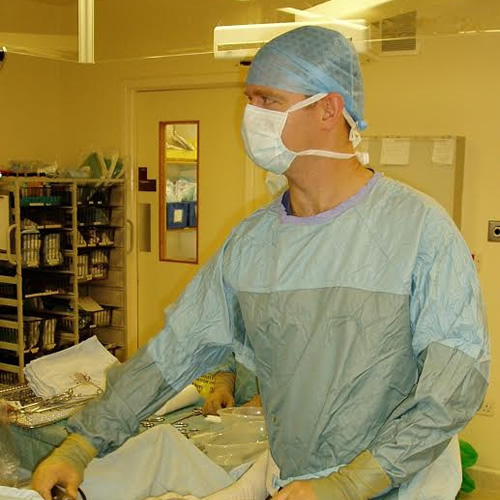 Mr James E Arbuthnot
MB ChB, FRCS (Tr. Orth.)
Jamie Arbuthnot is a specialist knee surgeon with particular expertise in sports injuries and knee replacement surgery. He has extensive experience performing hundreds of ACL (anterior cruciate ligament) reconstructions and thousands of "key-hole" surgeries (including hundreds of meniscal repair procedures) and knee replacements (from partial replacements through to complex re-do "revision" procedures) since his appointment as a Consultant in 2008.
He manages all orthopaedic knee conditions for all ages, from sports injuries in athletes of all abilities (elite professionals to "occasional" sportsmen) and knee reconstruction with replacement or revision (re-do) replacement in the management of severe arthritis.
He has a particular interest in managing the patient with early arthritis and isolated cartilage damage to carry out "biological repair" of the knee. He works with the orthopaedic industry to develop and evaluate the latest treatments and techniques.
Training Background
Following medical training at the University of Liverpool and a junior surgical rotation in Liverpool, Jamie Arbuthnot completed a knee surgery fellowship in Cheshire. He then progressed to higher specialist surgical training in Trauma and Orthopaedics in the West Midlands, firstly in Birmingham, (based at the Royal Orthopaedic Hospital) and then at Warwick, (based at the University Hospital of Coventry and Warwickshire). He then completed three specialist knee fellow posts: in Australia, in Oxford and in Exeter. He was appointed Consultant in Orthopaedic and Trauma Surgery at Heart of England NHS Trust in 2008 and maintains a busy and active NHS practice as a knee specialist. In addition to clinical practice he has carries out extensive teaching and training commitments. He also acts as regional specialty adviser for the Royal College of Surgeons of England and for the British Orthopaedic Association.
Research and Development
Jamie Arbuthnot has produced multiple, peer-reviewed publications in the field of knee surgery. His broad research portfolio includes:
Techniques in ACL reconstruction
ACL reconstruction in older but active patients
Partial Knee Replacement
Knee replacement kinematics (the way different designs of knee replacement move)
Repair of the meniscus
Return to sport after ACL reconstruction
Return to sport after knee replacement
Teaching and Training
Mr Arbuthnot lectures and teaches about knee surgery procedures and developments worldwide including demonstrating surgical techniques to train consultant colleagues and senior trainees.
Membership of Societies
Jamie Arbuthnot is an active member of the following societies:
British Orthopaedic Association
British Association for Surgery of the Knee
Royal College of Surgeons of England